September 21, 2020, BUCHAREST
Register now!
50 Early-Bird tickets available at 129 EUR.
Our Speakers
Tejas Kumar
ENGINEERING MANAGER @ G2i
ReactJS
Leonie Watson
Freelance Accessibility Engineer
Accessibility
Divya Sasidharan
Developer Advocate @ Netlify
VueJS
Razvan Caliman
Software Engineer @ Mozilla
DevTools
Anna Migas
Software Engineer @ Castle.io
Performance
Remy Sharp
Founder @ Left Logic & FFConf
JS Magic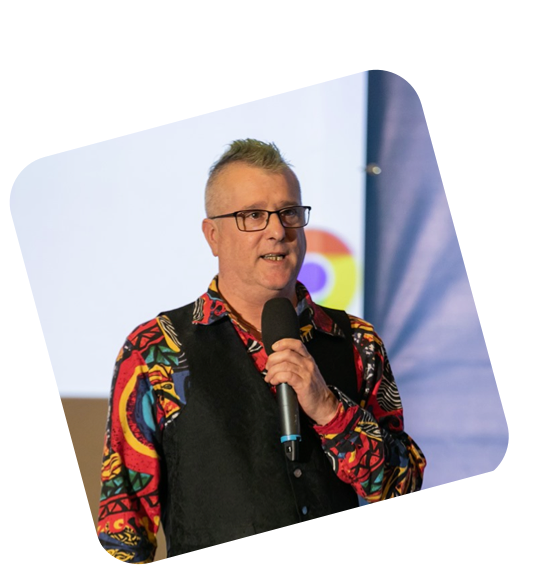 MASTER OF CEREMONY AND CO-CURATOR

Bruce Lawson

Bruce has been the best friend of our conferece since its start in 2014. He was a speaker at the event and MC-ed most of our JSCamp editions so far. Since 2019 he is also Co-Curator of the event, and his involvement helps us make the best out of JScamp. So, he will be back to Bucharest in 2020!
We love Bruce and we know you love him too. Or, if it's your first JSCamp, you will.
@brucel
Workshops
State Management with Vuex
with
Divya Sasidharan
Full-day Workshop (9:30AM - 5PM) on September 22, at Radisson Blu
---
Vuex is a state management pattern + library for Vue.js applications. It serves as a centralized store for all the components in an application. Learn how to integrate Vuex into your applications and master powerful patterns to managing state that is both robust and maintainable. In this workshop, we will go from a boilerplate vue cli project to a full scale application that utilizes vuex to its full capacity with modules, plugins and more!
Outcomes:
Learn how Vue handles state, and the problems of state managmenet in Vue.js applications.

Learn the basics of integrating vuex into your application, including actions, mutations, and getters.

Learn common vuex patterns like extrapolating vuex from components, composing vuex actions, and using vue router.

Learn to include state and dynamic modules, and use plugins in your application.
Modern Universal React dev with Next.js
with
Remy Sharp
Full-day Workshop (9:30AM - 5PM) on September 22, at Radisson Blu
---
Next.js is a framework for building React applications with automatic server side rendering support, which results in improved performance over "vanilla" React. The framework also offers zero configuration, automatic code splitting and prefech out of the box.
You will be expected to be comfortable with JavaScript, and be familiar with, or at least comfortable with the JSX concepts (putting XML inside your JavaScript). We'll also be using Node 8 as we'll make use of async/await.
Outcomes
How to create and configure next Next based projects

Experience with latest JavaScript features, including async/await

Exposure to some gotchas

How to handle special cases around server/client side only and using environment variables

Custom routing and parameter handling
Please note that a computer will not be provided, so please bring your own laptop to the workshop, high speed WI-FI connection will be available.
Coffee, snacks and lunch will be provided.
GET YOUR WORKSHOP TICKET!
Our Sponsors
GOLD SPONOSORS
MEDIA PARTNERS
Interested in sponsoring the 6th edition of JScamp in 2020? Let's talk!
Become a 2020 Sponsor!